Suspension Permanent Magnetic Separator Model: PUF-S
Usage・Features・Specifications
magnetic flux density
Catalog
<Usage>
PUF-S is designed to install above and 90 degrees to the conveyor belt to remove scrap metals from the materials on the moving conveyor.
<Features>
1. Permanent magnet saves energy cost on magnetization power.
2. Tough durable design is suitable for outdoor use.
3. Compact Size with reliable performance.
<Specifications>
1. Available 3 models depending on the magnetic force.
2.Standard model equipped with wear protection rubber. Also, available in oil protection rubber and protection cover models.
3. Convenient hooks for hanging installation.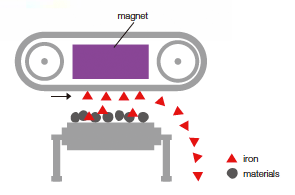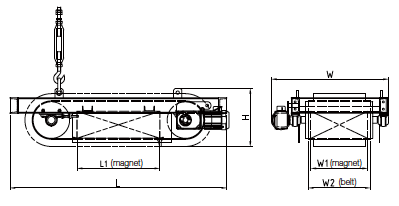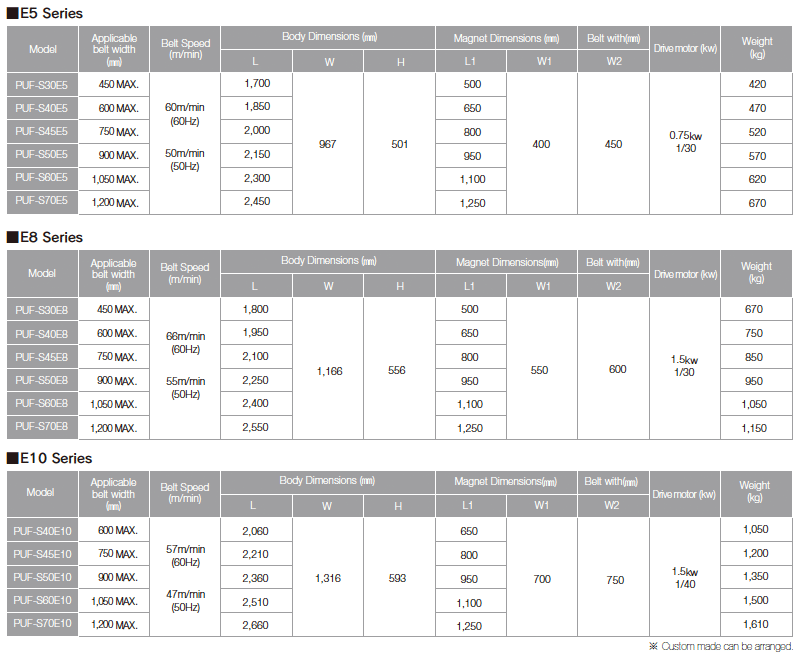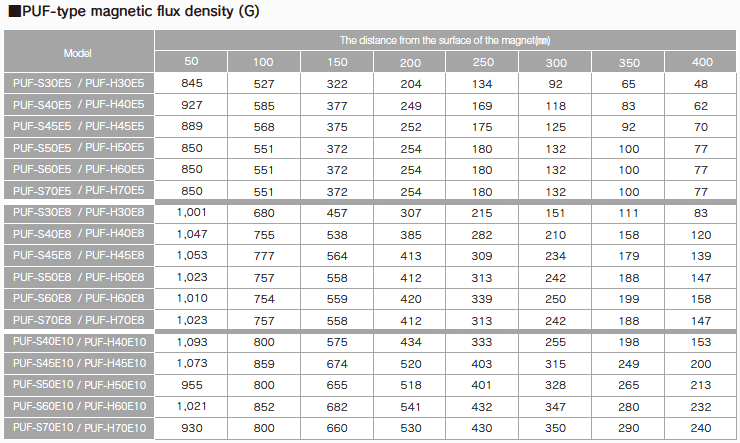 ※Download pdf by clicking on the title.
Catalog download